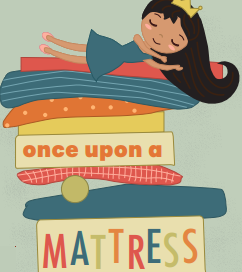 Come see this fun take on the Princess and the Pea story, as the ultimate helicopter mom tries to keep her son from marrying, as no one is good enough for her baby boy. Complicating matters, no one in the kingdom can wed until Prince Dauntless does, which proves tricky for a pregnant Lady Larkin and her Sir Harry. Will Princess Winnifred from the swamps have what it takes to pass the test? Maybe with a little help from the King and his Jester!
If you've been to an Arlington High School drama production lately, you know it's a show not to miss! And we've built a castle! Singing, comedy, talented kids (actors, crew, musicians), and a castle. What more do you need for a fabulous time?
Come see one of our shows and support your local high school arts program.
Friday, March 6 @ 7 p.m.
Saturday, March 7 @ 7 p.m.
Friday, March 13 @ 7 p.m.
Saturday, March 14 @ 1 p.m.
Saturday, March 14, @ 7 p.m.
You can buy tickets at the door or online at byrnesperformingarts.org.
Tickets are $10 for adults and $8 for seniors and kids.
All Sales Final, Sorry No Refund or Exchanges.